We've advised over 200 emerging and established companies to accelerate their brand, revenue and people growth.


Pipe has helped immediately impact SDR performance and motivation coaching sales team members who lost track to now being top performers by tweaking the process and giving actionable tips to drive better results. Pipe's methodology to analyze people and find the right formula is key and has proven very successful for Cato."
Carmella Kettner • VP Global Sales Development

Working with Pipe Global was a game changer for Umii. It allowed us to switch up key sales processes and tactics to close more opportunities. Pipe coached us on how to start our international expansion using their sales and marketing methodologies. We had so many sales calls booked following the work we did together! The moral support and encouragement from Pipe's leadership team was impactful."
Georgia Wheadon • CEO & Founder, UMII


Surgimate engaged Pipe Global to help upgrade and optimize our sales and marketing processes for revenue growth. By implementing their recommendations and with their ongoing guidance we were able to achieve an incredible 300% increase in our year-on-year sales. Beyond their sales & marketing genius, they are excellent at simplifying product messaging, identifying bottlenecks in the sales process and improving internal workings to support a big ramp-up in sales. Pipe has been instrumental in our journey to succeeding in achieving major investment into the company."
Rebecca Brygel • CEO, Surgimate


Working with Pipe Global is great. They are a part of the team and their experience and professionalism is felt. They are mission-driven in everything they do, and our team members admire them. As an entrepreneur, Pipe is the company I turn to in order to get the best advice, They are way more than sales and marketing consultants and are highly committed to our business growth."
May Piamenta • CEO, Vee


Over the past four years, Pipe Global has guided our entire go-to-market strategy and been instrumental in recruiting and training our sales and customer success teams. Their advice really helped us crack the code to sell our technology. A huge value add is their hands-on involvement in the pipeline management process which has contributed significantly to our very strong ARR growth. Pipe are an integral part of our team and their impact on our success has been immense. For companies looking for a blueprint of how to grow revenue faster, we highly recommend Pipe!"
Liran Kotzer • CEO & Founder, Woo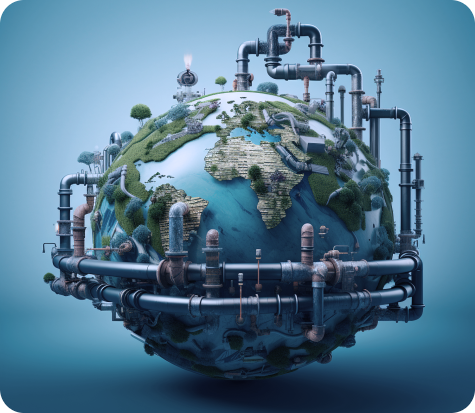 We'd Love to Hear from You!