Integrated approach to revenue success
Pipe Global's 5 pillar solution to revenue growth takes a holistic view of joining up every stage of the pipeline from marketing to sales and customer success and powered by best in class talent and technology solutions.
Create an irrational bias for your brand to drive attention and opportunities.
It is harder than ever to stand out from the crowd and attract attention for your brand. In a commoditized market - brand always wins. Nobody wants the commercial. Be the chat show for your industry. Inform, Educate and Entertain.

We turn your company into the thought leader and go-to solution in your sector with a strong inbound and outbound approach to lead generation.

You become the voice of trust and authority with your prospects and then sales is focused on discovery, agreement and how to get started.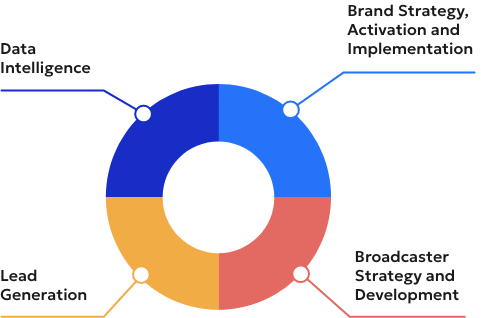 Brand Development
& Strategy

B2B Content
Marketing

Digital
Marketing

Lead
Generation

Brand & Marketing
Workshops

On-Demand
VP Marketing

Finastra worked with Pipe Global to deliver an enterprise services marketing project aimed at repackaging a number of B2B products. Pipe provided a highly expert team, resources, and excellent quality marketing assets. They were always communicative and a great team to work with."
Tal Weiser
Managing Director - Payments Division, Finastra


The Pipe team was a great partner in driving our new brand strategy, brand activation, marketing assets and lead generation tactics for Nadler. Their approach is highly collaborative and they immersed themselves in our business to understand the needs of our customers and how that impacted the roadmap for marketing and lead generation."
Jeff Neeman CEO, Nadler Modular

Improved brand recognition

by 40% in 6 months.
A tech client lacked a cohesive brand identity and messaging strategy. Inconsistent visual elements and unclear brand values hindered customer trust and loyalty.
Pipe defined their USP and through a refined visual identity, consistent messaging, and digital marketing increased brand awareness with their target market.
Tripled website traffic

and 25% more qualified leads.
A SaaS client faced low online engagement due to an ineffective blog that failed to convert visitors into leads.

Pipe crafted a data-driven content strategy aligned with trends and pain points, transforming the blog into a valuable lead generation resource.
Achieved 300% ROI

through targeted digital marketing.
A financial services client struggled to adapt to the digital landscape, hampered by limited visibility and poor lead conversion rates.

Pipe developed a multi-channel digital marketing strategy tailored to specific customer segments, driving brand awareness and high-quality leads.
A uniform approach to your sales method to power you for scale.
You struggle to convert marketing leads to opportunities and need to improve your SDR processes with proven solutions to tilt the balance of success in your favor.

Pipe Global's methodology enables an upskilled sales workforce to enhance and maximize revenue results. We are partners in your success who remain with you long term to manage growth.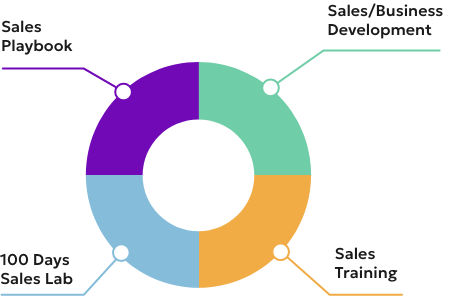 Sales
Workshops

SDR & AE
Coaching

Sales Consulting
and Training

On-Demand
VP Sales

We brought Pipe Global in to fine-tune our sales and marketing processes. They highlighted a series of key focus areas, setting us up for hypergrowth and hitting our goals. I recommended Pipe Global to other companies looking to grow their sales faster and they were equally delighted with the results!"
Leigh Nissim • CEO, Future Anthem


Pipe Global brings awesomeness to your sales process. They are real sales experts who work with integrity and have been very hands-on with our team. They produced an excellent sales playbook for us to grow our revenue and then trained our people to new levels of excellence. "
Ilya Spitalnik • CEO, Powtoon

Increased lead-to-sales conversion rates

by 20% in 3 months.
A software client grappled with low conversion rates despite a high lead volume.
Pipe implemented a lead nurturing strategy, aligning sales processes and the customer journey to optimize lead generation efforts.
Shortened the sales cycle

by 30% via strategic SDR process alignment.
A cybersecurity client experienced inefficiencies due to disjointed SDR activities.
Pipe revamped the SDR process, reducing the cycle to capitalize on opportunities more effectively.
Increased revenue

by 40% by embedding a sales-centric approach.
A manufacturing client operated in silos without a unified sales methodology.
Pipe ingrained a company-wide sales DNA, implemented data-driven strategies, leading to a 40% revenue surge.
Grow revenue from your existing customers.
Companies don't capitalize on revenue expansion with their customers and straddle the fine line between keeping them happy and reluctance to sell more.

Empower your customer success and account management team to leverage their customer relationships and trusted status to increase revenue through upsell, cross-sell and referrals. The result? Increased revenue and lifetime value and reduced churn.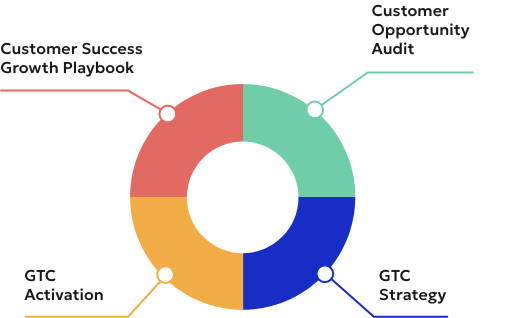 Customer Success
Workshops

Customer Journey
Analysis & Mapping

Customer Journey
Playbooks

Product Led
Growth

Account Management
Revenue Growth

On-Demand VP
Customer Success

Pipe Global worked with our customer success team to help strategize the best way to communicate and encourage our customers to upgrade. They curated the strategy and messaging as well as coached our team to develop customer-centric conversations leading to increased revenue. They were able to assist in building out targeted marketing ideas to help with specific scenarios. It's a pleasure working with Pipe."
Arica Saltzman
Director of Prof. Services, Surgimate

Pipe Global was able to share and train us on various pathways for us to grow our product and revenue footprint within our existing customer base through an actionable strategy of customer centricity and sensible sales approaches to renewals and upsell that aligned with our values and market approach."
Daniel Nathan
Head of Customer Success, Powtoon

Achieved 25% revenue growth

through upsell and cross-sell.
A SaaS client faced stagnant revenue growth and underutilized existing customer relationships.
Pipe identified upsell and cross-sell opportunities, streamlined strategy and processes resulting in revenue growth without expanding the customer base.
Achieved 30% revenue uptick

by nurturing customer relationships.
A consultancy client struggled to differentiate and underutilized existing customer relationships.
Pipe designed and implemented a customer engagement strategy, securing successful referrals and introductions.
Increased month-on-month user growth

by 50% via product-led approach.
A startup had difficulties converting free users into paying customers due to unclear onboarding.
Pipe redefined the customer success journey and aligned it to product onboarding, resulting in increased user adoption.
Manage and optimize your processes with tech
Without bias, Pipe audits how your company operates to recommend the most best tech stack, platforms, and processes for your objectives.

Consolidated software costs boost efficiency and minimize platform churn.

Tech Stack Design
& Implementation

System Training &
Change Management

RevOps Data
Management

On-Demand
VP RevOps

We work with Pipe Global across our business. They have helped us successfully integrate tech platforms for communication, sales and marketing, enabling Global Mediation to better manage business operations and grow our go-to-market footprint with a modern tech-stack. Their tech minimalism methodology meant the change management process helped us achieve our goals."
Adam Gersch • CEO, Global Mediation

Pipe Global built the tech-stack for a new business development department. They were excellent in selecting the right platforms for our growth objectives, configuring them to our specific business needs and then training our people to become empowered users."
Daniel King • Global Sales Director, Panoramic Power

Improved opp. efficiency

by 20% through tech stack optimization.
A client struggled with disconnected software tools, leading to inefficiencies.
Pipe audited their operations, recommending a cohesive tech stack that streamlined processes and automated workflows.
Achieved 20% revenue increase

through targeted tech implementation.
Fragmented customer data hindered personalization and deal closures for a client.
Pipe integrated CRM, marketing, and analytics tools to boost revenue through improved engagement and conversion rates.
Decreased operational costs

by 25% through improved collaboration.
A logistics client grappled with systems inefficiencies due to lack of synchronization.
Pipe redefined workflows, improved communication, and integrated tech, leading to reduced costs through better collaboration.
Assemble a winning GTM team.
As certified Lumina practitioners, we enable you to develop your people and grow your revenue in our interactive workshops and psychometric assessments tailored for revenue generating professionals.

Through upskilling, talent mapping and informed recruitment decisions Pipe Global enables you to develop a long-term approach to your company's talent strategy and access to the best talent.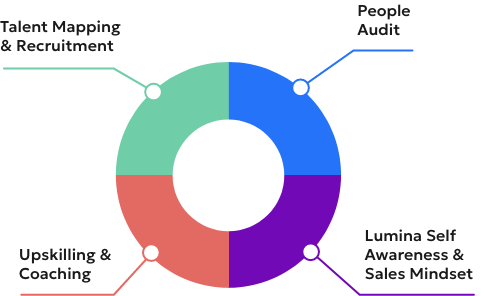 GTM Team Structure
& Recruitment

Strategic
Headhunting

Coaching, Mentorship
& Talent Mapping

Sales-focused
Psychometric Assmts.

Lumina Professional
Devt. Workshops

On-Demand
VP People

We needed to scale our sales and marketing teams quickly and Pipe Global was able to recruit excellent talent for Vee and were partners in training and managing our people to succeed in their new roles. The Pipe method of recruitment and onboarding meant we had a real partner for growth."
May Piamenta • CEO, Vee


Pipe Global ran their Lumina Sales assessments and workshops for our US based sales teams. It was a new experience for us to look at the emotional intelligence aspect of how our people interact with prospects and to use the Pipe learnings to develop self-awareness to achieve revenue success. We have seen an increase in revenue outcomes as a result of these sessions and it informs how we show up as sales people."
Trevor Kenlin • Head of Sales, Fusion

Achieved 20% revenue increase

through people development strategies.
High turnover rates and inconsistent sales performance plagued a client.
Pipe's sales mindset intervention, including people audits, assessments and training, led to a 20% revenue increase.
Achieved 15% revenue growth

by integrating Lumina self-awareness tools.
Declining sales resulted from a sales team lacking self-awareness and a customer-centric mindset.
Pipe introduced Lumina psychometric assessments, enhancing self-awareness and skills, resulting in 15% revenue growth.
Achieved 30% revenue increase

through strategic recruitment.
An IT client struggled to find skilled sales professionals to effectively engage their target market.
Pipe's used its global network to identify and recruit top-tier sales talent, resulting in a 30% revenue increase.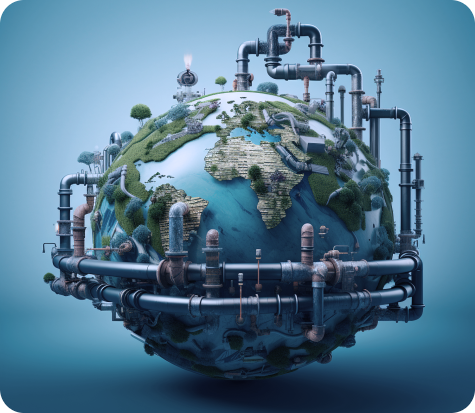 We'd Love to Hear from You!

On-Demand VP
Customer Success